Pip Lancets Starter Kit (One-Time Purchase)
$10.00
Product Description
Includes Carry Case and 50 Lancets (30 of primary size selected + 10 each of other two sizes).
Pip Lancets provide a simpler way to test your blood-sugar.  Each device is pre-loaded.  Simply twist-off the cap and apply pressure.  Device will activate gently against your fingertip to provide just the right amount of blood. No loading, unloading, depth setting or any other cumbersome aspects of traditional lancets and devices.
Needle is concealed before and after use.  Using Pip eliminates the need to handle exposed needles which makes Pip the perfect choice for individuals with poor dexterity, children, or anyone that wants to eliminate the risk of being accidentally stuck by a needle.
With the Starter Kit - you can try all 3 sizes to ensure you find the perfect size to meet your needs.
Customer Reviews
95
reviewers would recommend this product
Write a Review
Ask a Question
01/28/2020
Jennifer J.
United States
I recommend this product
First time user
My daughter was diagnosed as a type 1 diabetic in September 2018 (age 15). It has been a struggle to get her to check her blood sugar because she says it hurts. I decided to order these lancets after seeing advertisements on social media and reading reviews. My daughter says it doesn't hurt to use these lancets. We will DEFINITELY be repeat customers!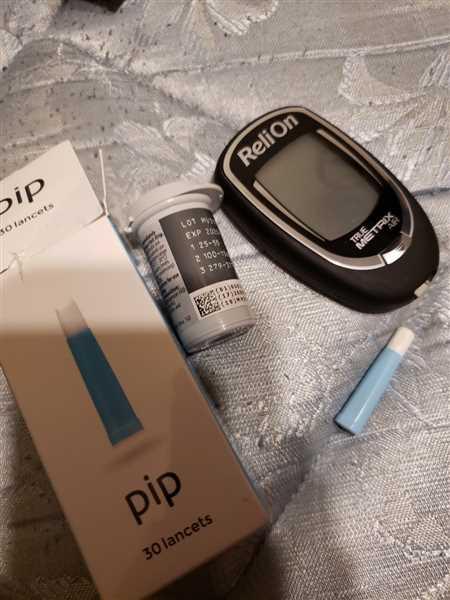 01/25/2020
Anonymous
United States
I recommend this product
Great!!
I love these. No pain.
01/23/2020
SARAH S.
United States
I recommend this product
Proves us wrong ! Teen approves...
It is easy to get fatigued with new diabetic trends and supplies. My teenager wasn't hopeful about the PIP sample, but in an instant changed her mind. It's a simple thing to ease some of the pain of T1Ds and it's appreciated !
01/20/2020
Barbara C.
United States
I recommend this product
Love These!!
I wish I had found these sooner. They are easy to use and I couldn't feel the stick.
01/18/2020
Anonymous
United States
I recommend this product
I love them Wish they would
I love them Wish they would have been around years ago